2024 Freightliner M2106 4x2 FASSI F145AZ.0.22 Grapple Truck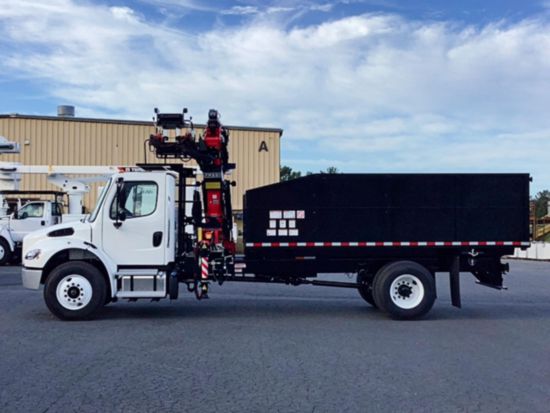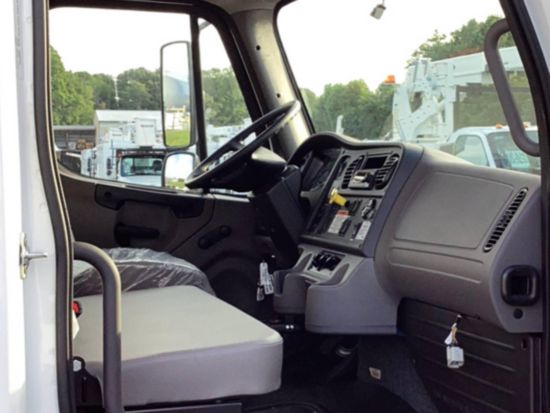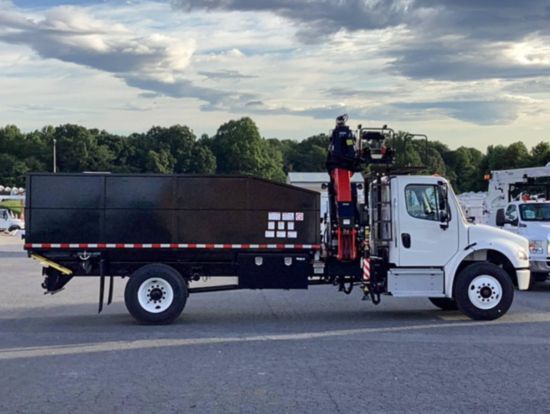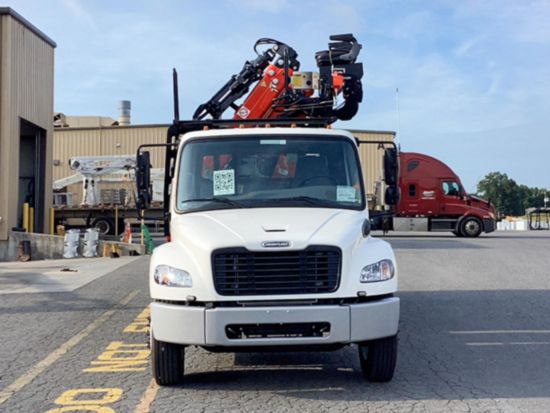 2024 Freightliner M2106 4x2 FASSI F145AZ.0.22 Grapple Truck
Cummins ISB 6.7L Diesel Engine. Allison 3500RDS Automatic Transmission. 13,300 lb Set-Back Front Axle. 21,000 lb Rear Axle. Factory De-Rated to be under-CDL @ 33,000 lbs GVWR. 50-State Emissions Compliant. Pintle Hook & 6 & 7-Way Trailer Socket. 16 1/2' x 8' Body. Barn Style Rear Doors (3 Hinges per Door). 25.2 Ton Capacity on 12" Rear Overhang. 45-Degree Dump Angle. AR400 Steel Construction. FASSI 145Z Grapple. 100,979 ft/lb Lifting Moment. 27' 3" Standard Hydraulic Reach. 3,748 lb Load @ Max Horizontal Reach. 415 Degrees Rotation. Top Seat Crane Controls. 48" Open & 4" Close Bypass Grapple.
Documents:
Spec Sheet:
specsheet_PHNZ1869.pdf
Truck Specifications
Chassis Class:
CLASS 7 CHASSIS
Unit Specifications
Attached Body:
F145AZ.0.22
DISCLAIMER: Price is an estimation and does not include any freight/delivery charges, sales tax, titling fees, or registration fees. Price is subject to change. Submitting a request is simply a request and does not reserve, nor guarantee the equipment. Not all shown inventory is in stock or available. Images displayed may not be the exact vehicle or representative of the actual trim level (equipment, color, etc.) of a vehicle. All specifications, pricing, and availability must be confirmed in writing (directly) with the seller to be binding. We are not responsible for any inaccuracies, errors, or omissions contained herein, and by using this application or site, you, the customer, acknowledge the foregoing and accept such terms. All descriptions and images of equipment are copyrighted material of Custom Truck One Source - unauthorized use or duplication is prohibited.