We Power The
People Who
Strengthen Our
Nation's
Infrastructure
Custom Truck One Source aspires to be the North American industrial icon in specialty trucks as a leading supplier of trucks and custom equipment to utility, rail, telecom, infrastructure, forestry services and other specialty equipment operators.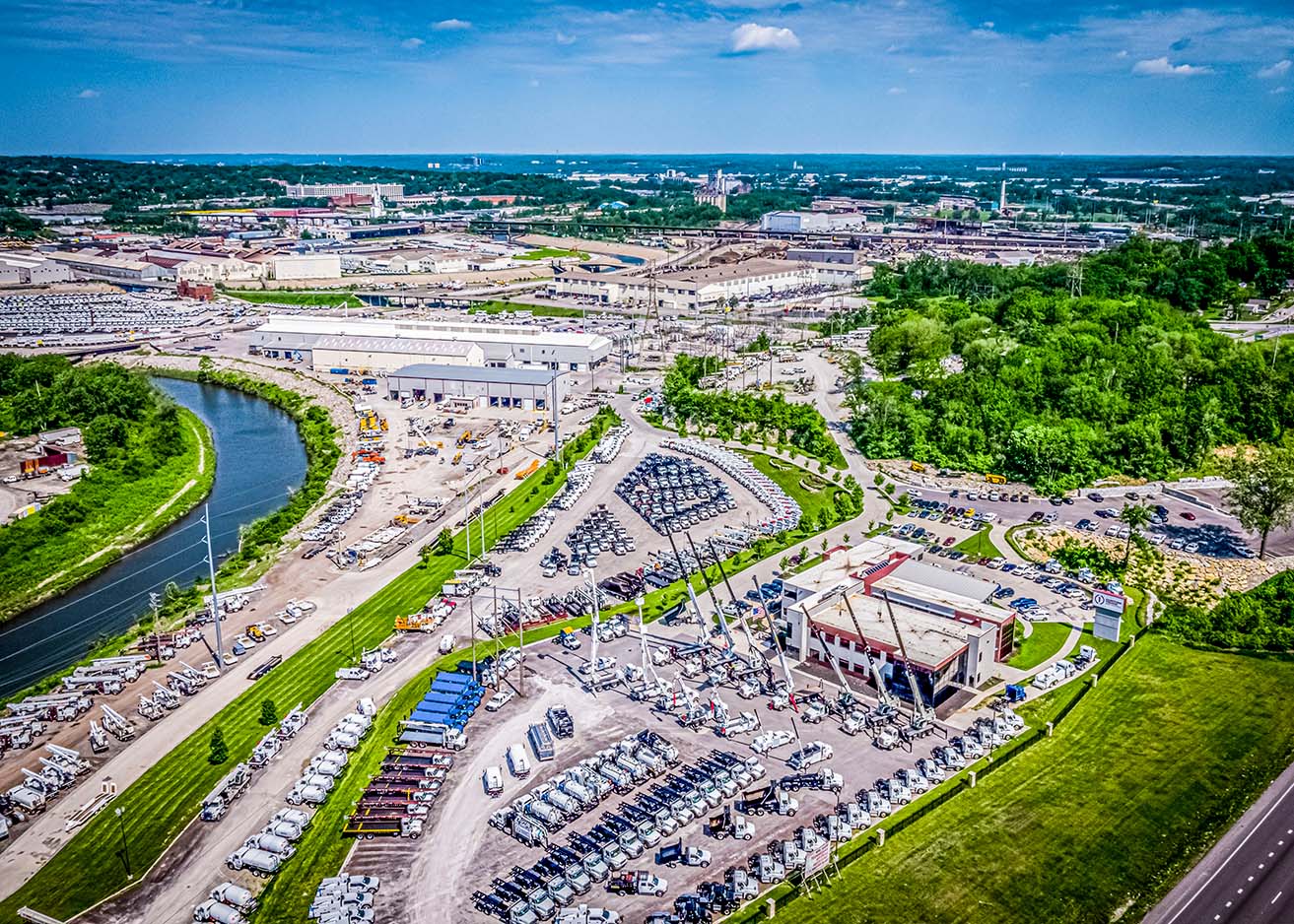 Custom Truck One Source's
World Headquarters
In Kansas City, Missouri
Features Over 125+ Acres
of Manufacturing,
Servicing, and Office Space
OUR STORY
Inspired by a family gas station and tow service, Custom Truck One Source was founded by the Ross siblings in 1996 with 15 employees. Now with over $1 Billion in annual revenue and over 2000 employees, Custom Truck One Source's Central Headquarters now occupies the 75-acre site that formerly housed Armco Steel in Kansas City's Historic Northeast neighborhood.
True to our name, Custom Truck One Source assembles, sells, rents, and services trucks, cranes, and other heavy equipment across North America and throughout the world. Our clients include some of the largest utilities, telecom, construction, forestry, oil, and rail companies in the nation.
Fred Ross
Chief Executive Officer
Mr. Ross founded Custom Truck & Equipment, LLC, the predecessor to Custom Truck, in 1996 and was actively involved in all aspects of the specialty equipment business, including the entry into new markets and product categories, growing CTE to become one of the leading specialty equipment sales and rental companies. Mr. Ross was the Chief Executive Officer of CTE until affiliates of Blackstone purchased a majority interest in CTE in February 2015, along with several other entities, forming Custom Truck. Mr. Ross has served as the Chief Executive Officer of Custom Truck and a member of its board of directors since its acquisition by Blackstone.
Ryan McMonagle
President & Chief Operating Officer
Mr. McMonagle joined Custom Truck One Source as CFO in 2015, following The Blackstone Group's investment. He became COO of Custom Truck One Source in 2017. Previously, Mr. McMonagle was CFO of Sound United and DEI Holdings, a portfolio company of Charlesbank Capital Partners, where he was responsible for the continued integration of multiple businesses: Polk Audio, Definitive Technology, and Directed Electronics. Mr. McMonagle was previously CFO and Chief Development Officer for Smashburger, a portfolio company of Consumer Capital Partners. Mr. McMonagle started his career at Bain and Company. Mr. McMonagle received his MBA from Harvard Business School and bachelor's degree in finance from Southern Methodist University.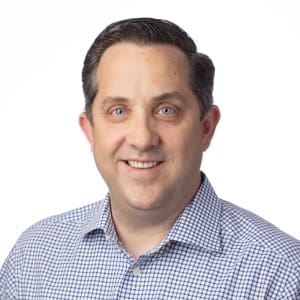 Chris Eperjesy
Chief Financial Officer
Mr. Eperjesy was appointed Chief Financial Officer in August 2022. He most recently served as the Chief Financial Officer of Clarios International Inc., a global energy storage company that provides low voltage battery technologies for vehicles, from August 2020 to June 2022. From December 2018 through August 2020, he was Senior Vice President and Chief Financial Officer of Cooper Tire & Rubber Company, a company that specializes in the design, manufacture, marketing and sales of automobile and truck tires. Before joining Cooper Tire & Rubber Company, Mr. Eperjesy was Chief Financial Officer of The IMAGINE Group, a provider of printed and visual communications solutions, from August 2017 to December 2018. Prior to IMAGINE, Mr. Eperjesy was Chief Financial Officer of Arctic Cat Inc., a global manufacturer of snowmobiles and all-terrain vehicles, from February 2015 to April 2017. Prior to that, Mr. Eperjesy spent 13 years at Twin Disc Inc., a company that designs, manufactures and distributes power transmission equipment, where he was Chief Financial Officer, Vice President of Finance, Treasurer and Secretary. Mr. Eperjesy began his career as a CPA at Coopers & Lybrand. He holds a bachelor's degree in Accounting from the University of Michigan and an MBA from Indiana University.
WE'RE HIRING
NATIONWIDE
Custom Truck One Source aspires to be the leading supplier in our fields and create stable jobs while providing high quality products and services to our customers.