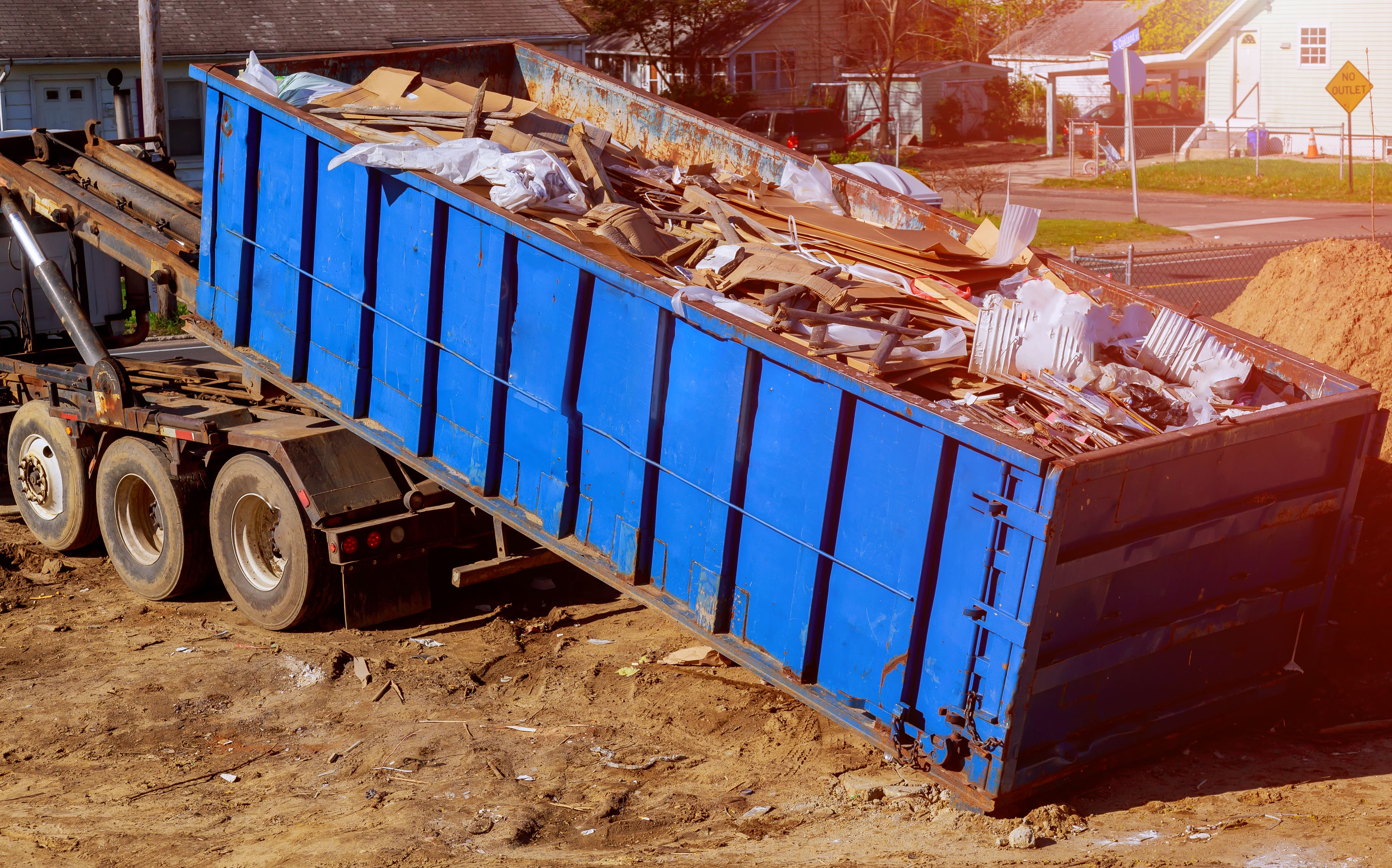 You may need to buy or rent a roll-off dumpster, but what size will be most economical and efficient for the jobs you have in hand?
Well, it's a tricky call because several factors – such as amount of debris, type of debris and price point – come into play here.
So let's talk about your choices and what they mean because we want you to make the most practical decision about a roll-off container acquisition that you won't regret at a later date.
AVAILABLE SIZES
There are 4 sizes for you to choose from: 10 yards, 20 yards, 30 yards and 40 yards.
DIMENSIONS (IN FEET)
A 10 yard roll-off container is: 12' L x 8' W x 3.5' H
A 20 yard roll-off container is: 22' L x 8' W x 4' H
A 30 yard roll-off container is: 22' L x 8' W x 6' H
A 40 yard roll-off container is: 22' L x 8' W x 8' H
CAPACITY (IN CUBIC YARDS)
10 yard: 10 cubic yards
20 yard: 20 cubic yards
30 yard: 30 cubic yards
40 yard: 40 cubic yards
WHICH SIZE DO YOU NEED?
A common challenge when acquiring a roll-off dumpster is gauging the type of debris you expect it to carry. Debris that is somewhat uniform in size (such as old roofing shingles) is easier to quantify. Others, such as demolition debris, is much more difficult because the material will be random and irregular.
However, the guideline below should give you a reasonably good idea about which roll-off dump truck is right for you – based on your needs.
Common Uses For A 10-Yard Dumpster
Suitable for small-scale or household projects, such as removing:
250 sq ft of decking material
1,500 sq ft of single-layer roofing shingles
Basement or garage debris
Small kitchen or bathroom debris
Common Uses For A 20-Yard Dumpster
This is the most popular size in the market because both pricing and load capacity of a 20-yard dumpster is advantageous. Suitable for larger clean-up projects, such as removing:
Flooring and carpet from larger residences
400 sq ft of decking material
Debris from bigger home remodeling projects
3,000 sq ft of single-layer roof shingles
Common Uses For A 30-Yard Dumpster
Suitable for complete residential cleanouts and commercial construction projects, such as:
New home construction
Garage demolition
Extensive home remodeling projects
Common Uses For A 40-Yard Dumpster
As the largest size, a 40-yard dumpster is well-employed in large-scale demolition and construction projects, such as:
Commercial roofing projects
Commercial landscaping and excavation
Large water and fire remediation projects
BATHTUB OR RECTANGLE CONTAINER?
It's also important to consider the style of container, whether it be bathtub or rectangle. Bathtub style does not have corners for material to stick in, and are nestable, meaning you can ship more of them on a truck. Because the bottom sides are rounded, they can be taller to achieve the 20 yd., 30 yd., etc., making them tougher to load from the side.
FINAL NOTES
Resist the urge to settle for the cheapest dumpster you can afford. Carefully consider your hauling needs before deciding on one. Anything that is too small for the project you have at hand will end up costing you more because of extra rounds of loading and unloading.
Do not over-fill a dumpster. It is considered a road hazard, and trying to lessen the load afterwards will cost you both time and money.
Remember that dumpsters are usually measured from the outside of the container walls. * WasteAdvantageMagazine
Need to buy or rent a roll-off truck?
Custom Truck One Source has you covered!
We're America's first true single-source provider of specialized truck and heavy equipment solutions and we're standing by to help you!
Call us at 844-282-1838 or email us at [email protected].